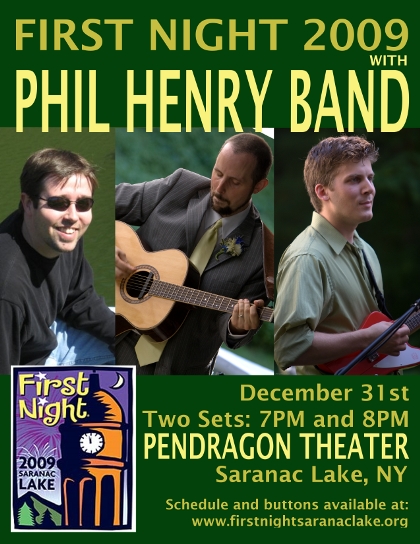 In a rare BAND show, come celebrate the New Year in Saranac Lake!
As a part of First Night Saranac Lake, I'll be playing two sets at Pendragon Theater with two great friends: Jeff Kimball on keys, accordion, and electric and acoustic mandolin; and Brendan Coyle on drums.
It's $10 to get a button which gets you in to see a dozen different performances all over town! Go to http://www.firstnightsaranaclake.org for more details!
Shortly, I'll have some reflections on 2008 and some news on 2009, including some giveaways and a NYC gig! Have a happy and safe holiday, everybody!